July 11, 2023 – PARADIGM Real Estate Corporation hosted over 250 family, friends, and colleagues at Foxtown Brewing in Mequon, Wisconsin, marking the brewery's first celebration at their new bandstand.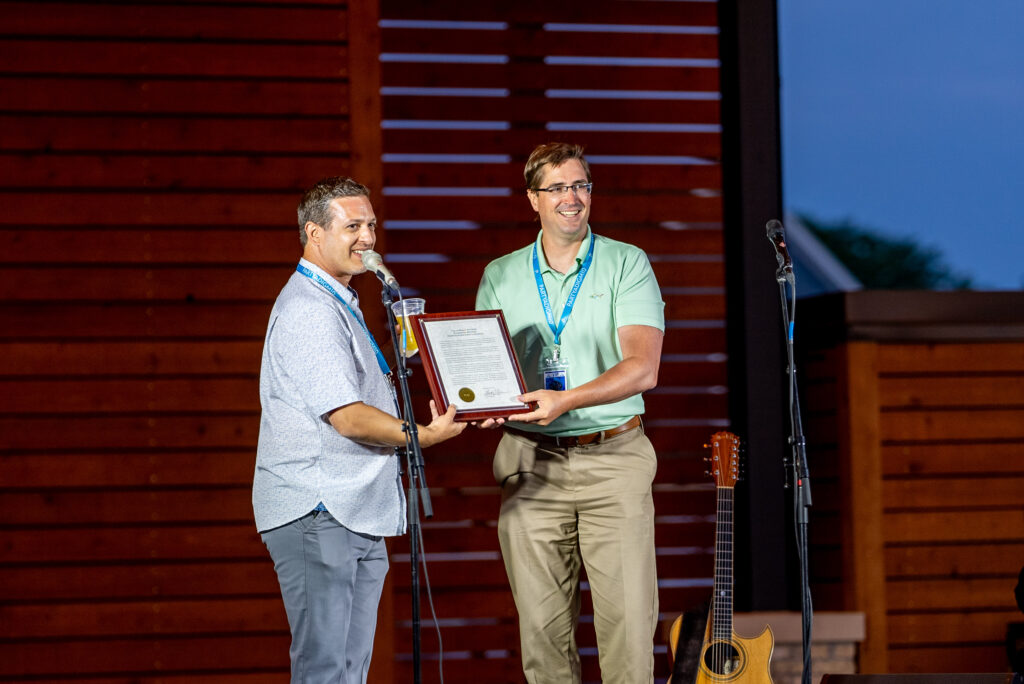 City of Mequon Mayor Andy Nerbun presenting PARADIGM'S Brian Parrish, MBA, SIOR with a Proclamation celebrating ten years of business success.
We are deeply grateful for this recognition and look forward to many more years of partnership and collaboration.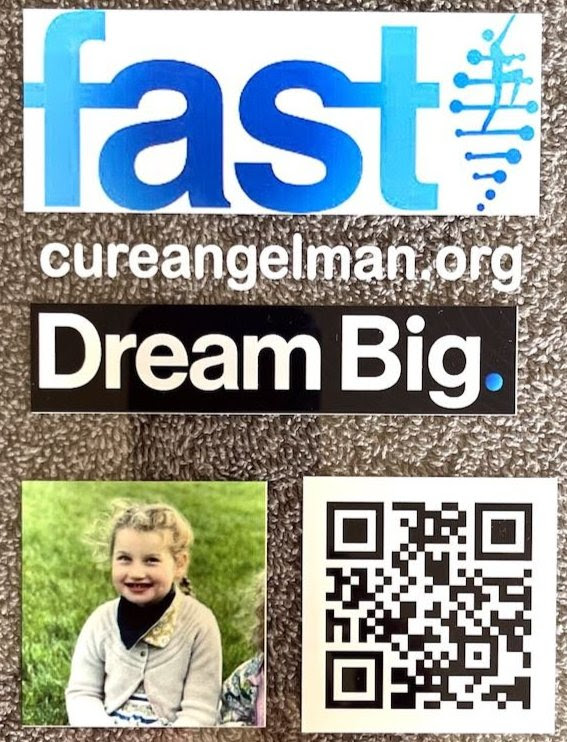 Thanks to the generosity of our guests, we collectively raised an incredible amount of $14,310 for the Foundation for Angelman Syndrome Therapeutics (FAST) during PARTYADIGM 10.
This outstanding achievement is possible because of the meaningful contributions and big hearts of our family and friends. The donations will go a long way in supporting FAST's mission to accelerate research and improve lives. THANK YOU.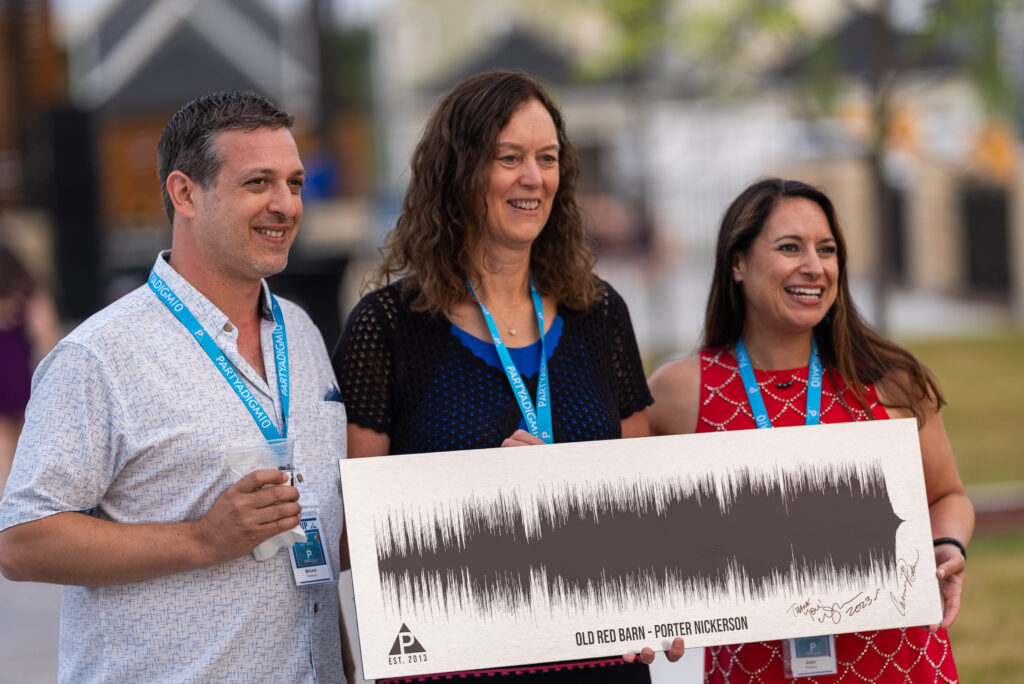 RAFFLE WINNER
Congratulations to winner Lisa Pence of EPIC Creative.
A long time client and friend, Lisa will display her one-of-a-kind Soundwave Art Piece autographed by Willy Porter and Carmen Nickerson in her office in West Bend.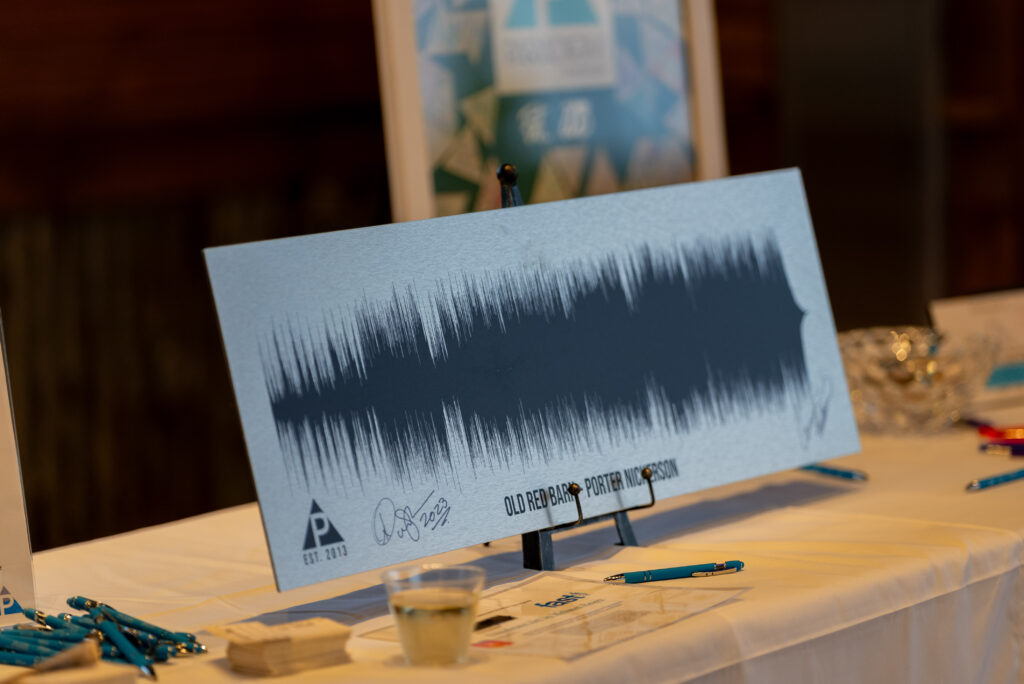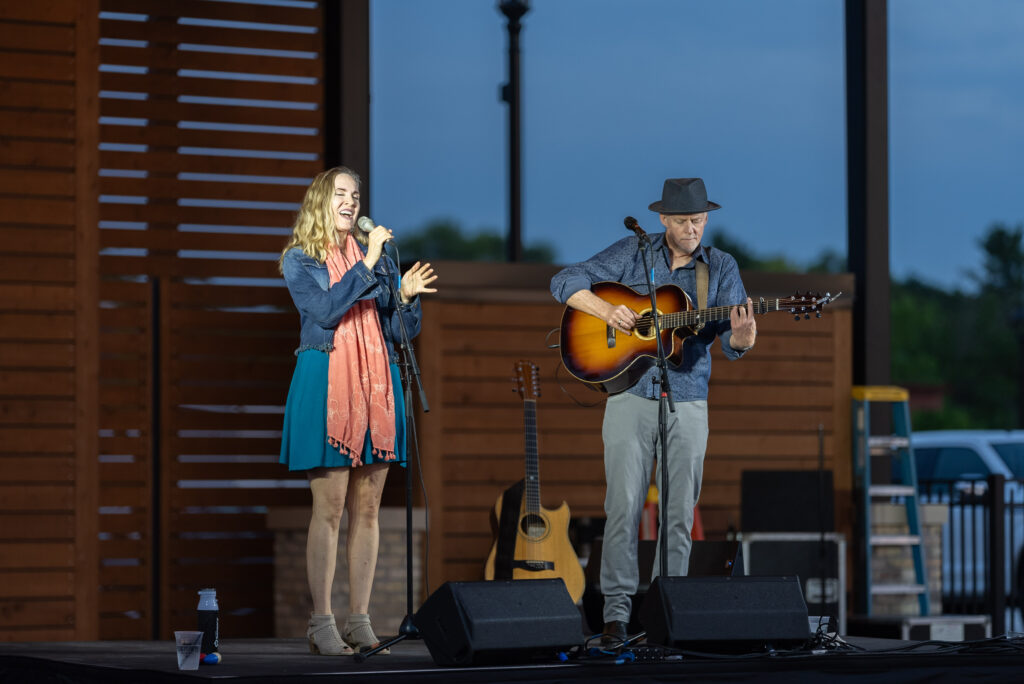 WILLY PORTER & CARMEN NICKERSON CLOSE OUT THE PARTY
Willy and Carmen's musical talent, energy, and stage presence left us all wanting more!
The live entertainment and their incredible performance created lasting memories.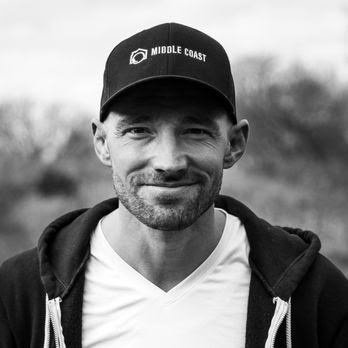 PARADIGM would like to extend a special thank you to Jake Lang and his team at Middle Coast Media for the great pictures.
Meaningful relationships are the cornerstone of success, and Middle Coast Media played a crucial role in capturing the camaraderie and collaboration. They are true partners and friends and know how to handle a drone!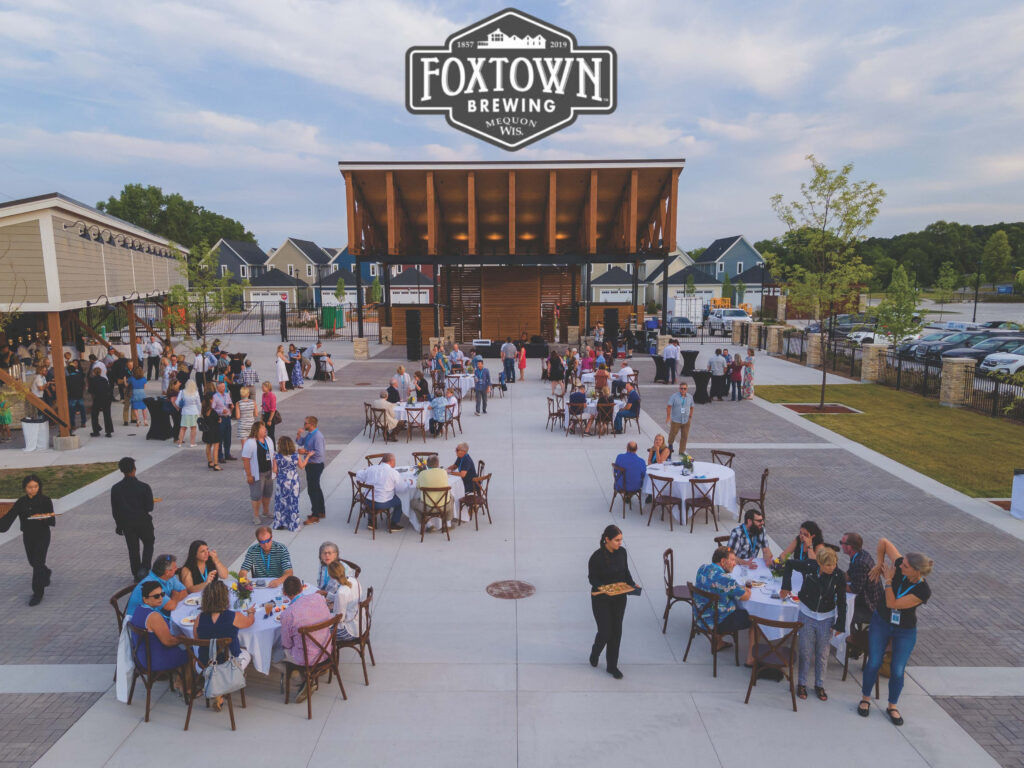 The Team at Foxtown Brewing in Mequon did not disappoint and helped create a memorable space with great food and drink.