1100 Falls Road in Grafton, Wisconsin is available for Sale from PARADIGM.

Full info sheet HERE.
Building Summary

:
Main Building Size: 22,828 SF
Office Size: 1,500 SF
Warehouse Size: 21,328 SF
Lot Size: 5.93 Acres
Property Info:
Clear Height: 14′
Drive Ins: (2) Two 12′ x 12′ doors | New
Dock Doors: (2) Two – enclosed docks with one shared door | 12′ x 18′ | New
Bathrooms: (2) Two
Year Built: 1976, 1992, + upgrades
Mechanical:
HVAC: (3) Three Warehouse heating units | Ceiling Fans | New AC Units
Power: 3 phase | Convenient electrical drops throughout | Outside transformer updated | Interior electrical upgrade
Lighting: Interior warehouse Fluorescent lighting | Interior electrical upgrade
Water: Septic System (updated, new alarm), private well, new water conditioning system & outside drain, new pressure holding tank
Construction:
Foundation: Masonry Block
Secure Fence: Yes
Retention Pond: Onsite
Roof: Rubber Membrane (TBV)
Notes:
(2) Two additional buildable acres on north side of parcel.
Freeway visibility and signage.
Ample yard space.
Town of Grafton will permit access to the northern land via access road on west side of the retention pond.
Financial Summary

:
Offering Price: $1,500,000
Price PSF: $65.71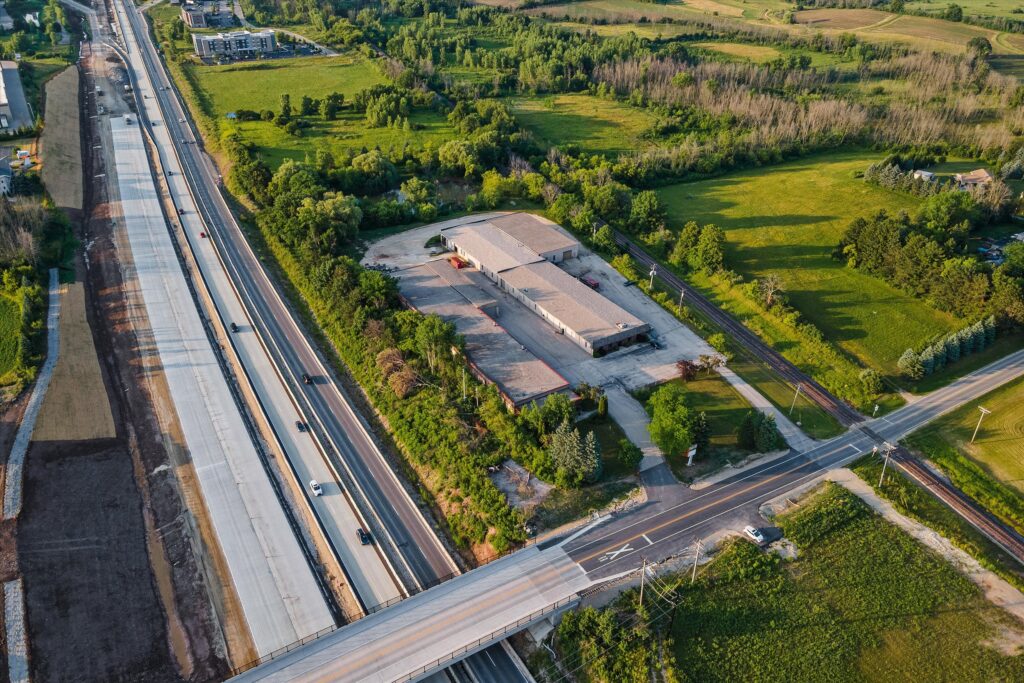 Contact PARADIGM today for more information or to schedule a showing.