W156 N11124 Pilgrim Road in Germantown, Wisconsin, PARADIGM's newest listing, is a 14.95 Acre redevelopment site for sale at $1,800,000.
Full info sheet HERE.
OFFERING SUMMARY
Offering Price: $1,800,000
Price Per Acre: $120,401
Land Size: 14.95 Acres
DETAILS
Building Size: Nearly 2 acres of combined glass and poly roofed hot houses and cold frames plus additional space for retailing and production.
Years Built: 1953, 1956, 1987
Zoning Types: B-1 (Neighborhood Business) // A-2 (Agricultural)
Parking: Ample
Tax Key: GTNV-262983
2019 Real Estate Taxes: $18,099
Current Assessments: $1,117,100
UTILITIES
Current: The existing business utilizes 1private well and private sanitary system.
Future: Municipal water and sewer are available in Pilgrim Road.
HVAC: Hot houses are heated via gas fired steam boiler. Other greenhouses are heating with space heaters seasonally as necessary.
Site Details:
Access: 2 shared curb cuts on Pilgrim Road
Pilgrim Road Frontage: 280 ft.
Exterior: A combination of brick, galvanized steel, glass and modern plastic greenhouse materials
HIGHLIGHTS & NOTES
Visible from Mequon Road
Artesian Well, approximately 150 ft. depth
Detention pond onsite
Approximately 3.59 acres unbuildable
Approximately 2 acres along Pilgrim Road zoned B-1 (Neighborhood Business)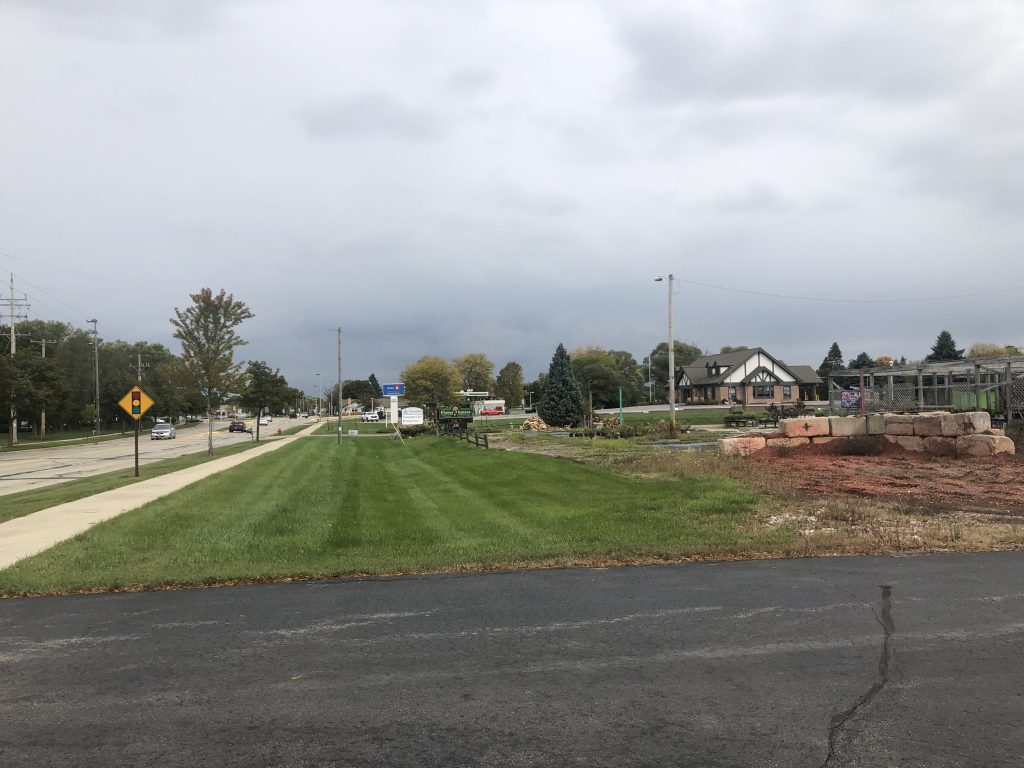 Contact PARADIGM today for more information or to schedule a showing.
*** ACTIVE BUSINESS *** PROSPECTIVE BUYERS MUST SCHEDULE AN APPOINTMENT AFTER HOURS