380 Middle Road in The Village of Belgium, Wisconsin is PARADIGM's newest listings. The 31.76 Acres of vacant land and 13,863 SF industrial building with outdoor storage are broken down for sale as to two separate parcels.
Full info sheet HERE.
PARCEL A PROPERTY FEATURES
PARCEL A BUILDING SIZE: 13,863 SF
PARCEL A LAND SIZE: 10.6 Acres
TAX PARCEL A: 18-015-07-006-00
PARCEL A 2020 ASSESSMENT: $452,455
PARCEL A OFFERING PRICE: $799,000
PARCEL B PROPERTY FEATURES
PARCEL B LAND SIZE: 21.16 Acres – Min. Divisible: 9 Acres
TAX PARCEL B: 18-015-06-016-00
PARCEL B 2020 ASSESSMENT: $140,645
PARCEL B OFFERING PRICE: $529,000
PARCEL B PRICE PER ACRE: $25,000 / Acre
PARCEL A & B FEATURE
TOTAL ACRES: 31.76 Acres
BUILDING SIZE: 13,863 SF
YEAR BUILT: 1970 & 2003, 2019 (renovated)
CLEAR HEIGHT: 18′ – 34′
LOADING: 12'x14′, 16'x16′, 12'x12′ overhead doors | (2) two 18'x10′ erected overhead doors |10'x10′ & 14'x10'overhead doors
CONSTRUCTION: Engineered steel construction with insulated metal walls
ZONING: M-2 General Manufacturing
FIRE DOORS: (5) Five
CRANES: (1) One Jib crane – 1/4 ton // (2) Two Overhead Cranes – 10 ton capacity
UTILITIES: City Water, City Sewer
NOTES: Air compressor – airlines throughout. Includes 12'x30′ – 4′ deep pit with ramp and 2 elevated doors
MECHANICAL
HVAC: Suspended space-heaters, natural gas, infra-red heaters, Hydroponic floor heat
FIRE SPRINKLERS: None
LIGHTING: T-12 fluorescent, metal halide
POWER: 1,200-amp 3-phase 480-volt service (TBV)
BATHROOMS: (2) Two
NOTES: Office and usable mezzanine space, a range of outside storage options, 500 gallon diesel tank on site
BUILDING LAYOUT DETAILS
MAIN MANUFACTURING SPACE: 5,640 SF
MEZZANINE (OFFICE / PRODUCTION): 2,008 SF
OFFICE: 7,000 SF
ADDITIONAL: 1,415 SF
HOOP ARCH MANUFACTURING SPACE WITH CRANE: 4,800 SF
TOTAL SIZE: 13,863 SF
ROOFS: Mixed
CONSTRUCTION: Wood frame and metal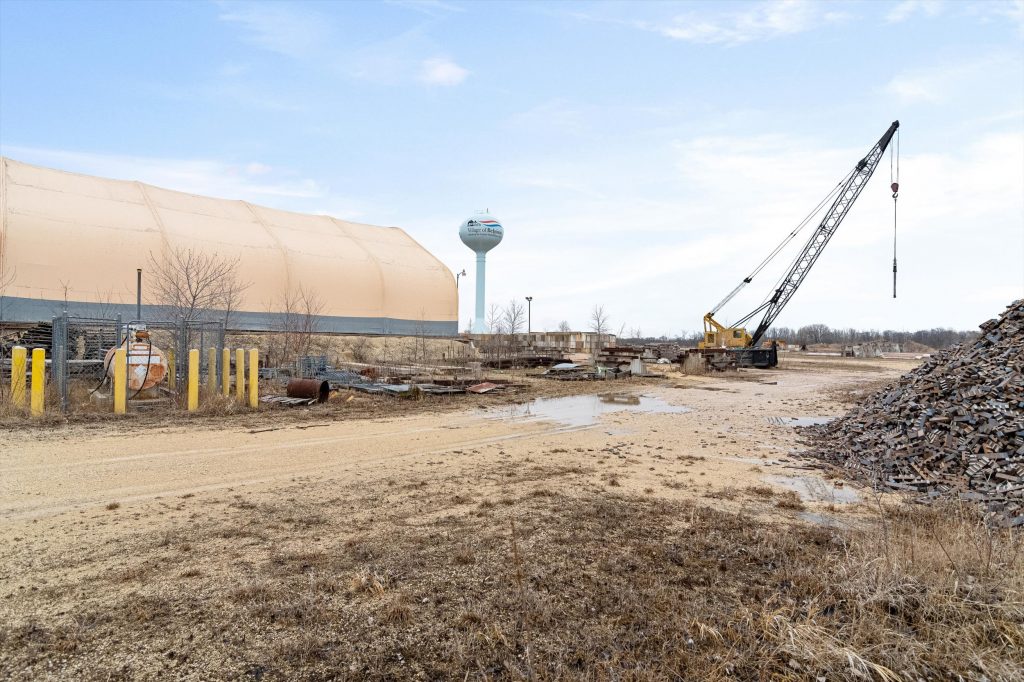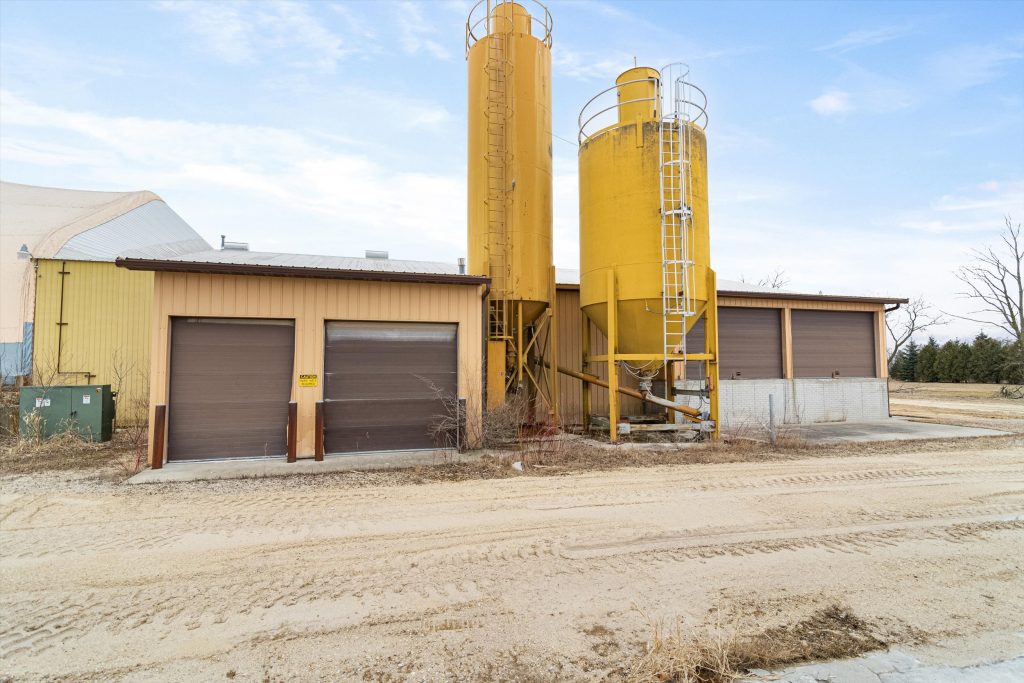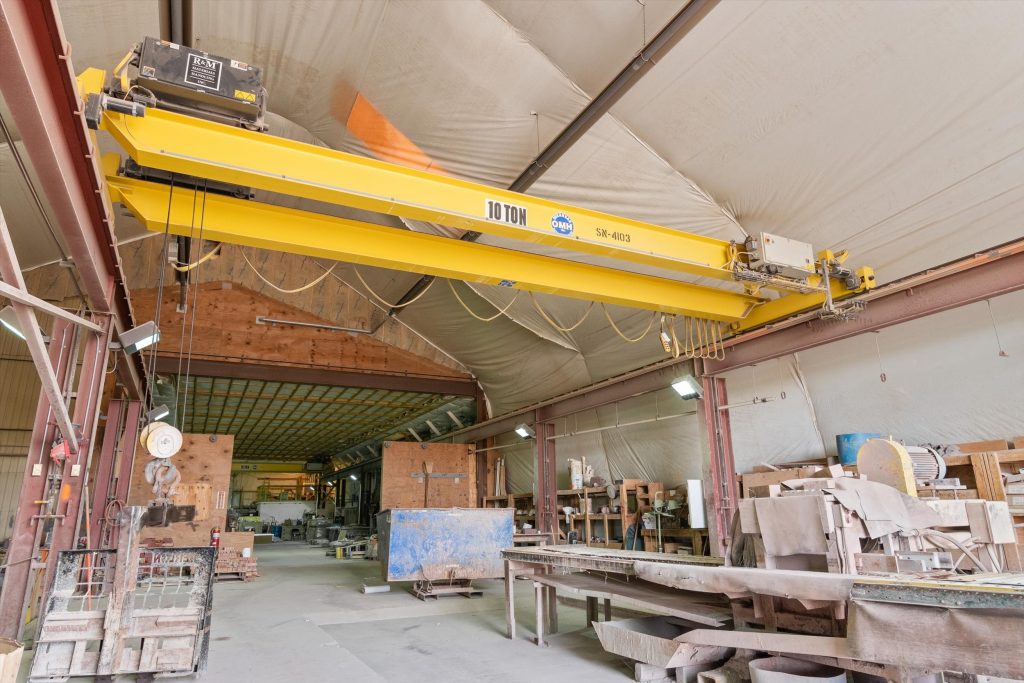 Contact PARADIGM today for more information or to schedule a showing.