5715 West Donges Bay Road & 10325 North Baldev Court in Mequon, Wisconsin are now available for sale by PARADIGM.
Full info sheet HERE.
OFFERING SUMMARY
Total Available: 55.97 Acres approx. 17.5 Buildable Acres
Maximum Contiguous: 25.86 Acres
Minimal Divisible: 4.244 Acres
Zoning: B-5
Lot 2
Available: 25.85 Acres
Buildable: 7 Acres
Offering Price: $1,010,000
Price / Acre: $39,072
Parcel B
Available: 25.86 Acres
Buildable: 6.5 Acres
Offering Price: $940,000
Price / Acre: $36,350
Parcel C
Available: 4.24 Acres
Buildable: 4 Acres
Offering Price: $600,000
Price / Acre: $141,376
NOTES
Utilities: Municipal Water & Sewer (private lift)
Wetland delineation and stormwater management report available upon request
Situated along the Ozaukee Interurban Trail and other great amenities
New 60 acre business park contiguous and effectively part of the Mequon Business Park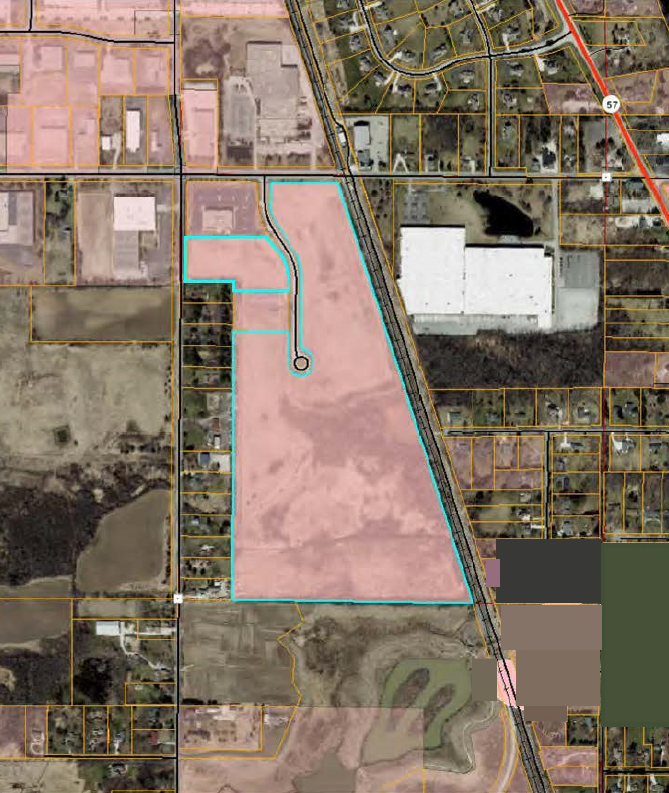 Contact PARADIGM today for more information or to schedule a showing.